On a busy, noisy high-traffic street corner in Alexandria, Egypt, a seemingly vacant corner lot surrounded by chain link fencing is the training site of Egypt's most elite champions – female weightlifters.
Zebiba (Arabic for "raisin") has been training at the site for five years, since she was 9, following in the footsteps of Egypt's most famous athletes of all time – including the first Arab, female, two-time Olympic medalist, Abeer Abdel Rahman, and World champion and Olympic athlete, Nahla Ramadan. Nahla's father, the visionary Captain Ramadan, has bred champions, female champions, from his makeshift corner–lot training site for over two decades – 4 Olympic, 9 World and 17 Pan African champions.   
Now it is Zebiba's turn. But can Zebiba put aside her youthful instincts, and direct her focus to be the weightlifting champion the Captain is sure she is?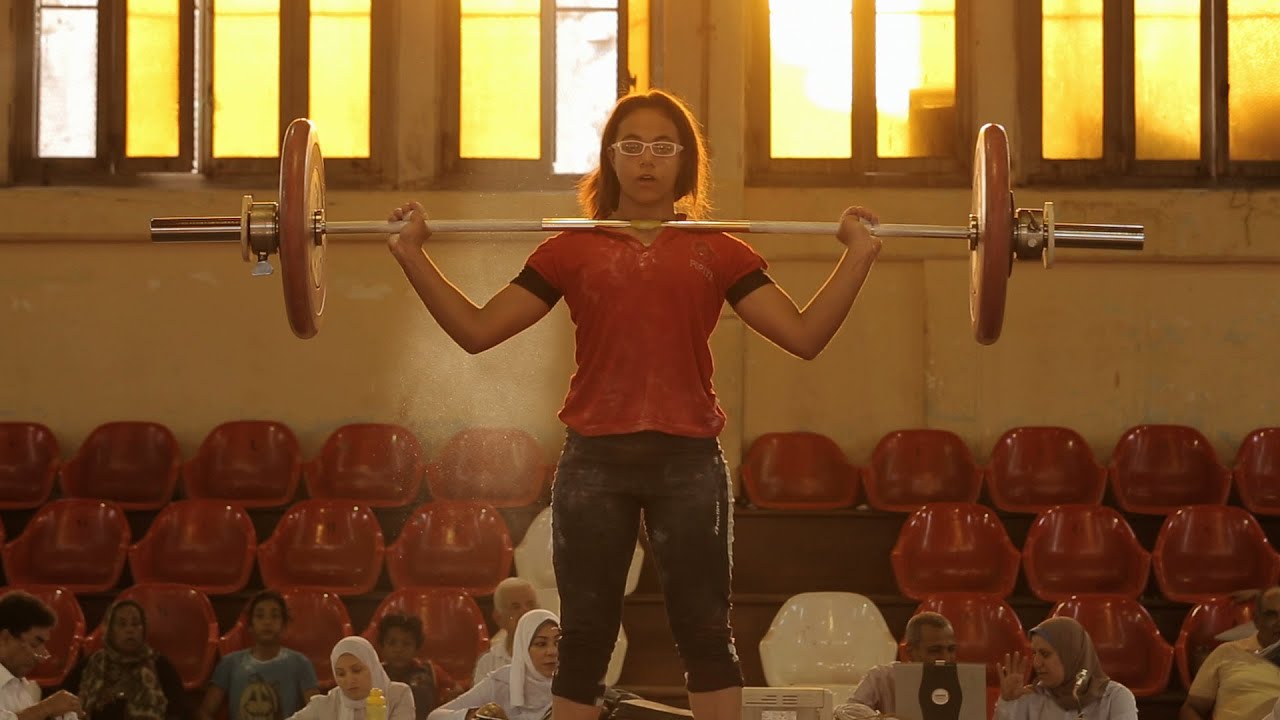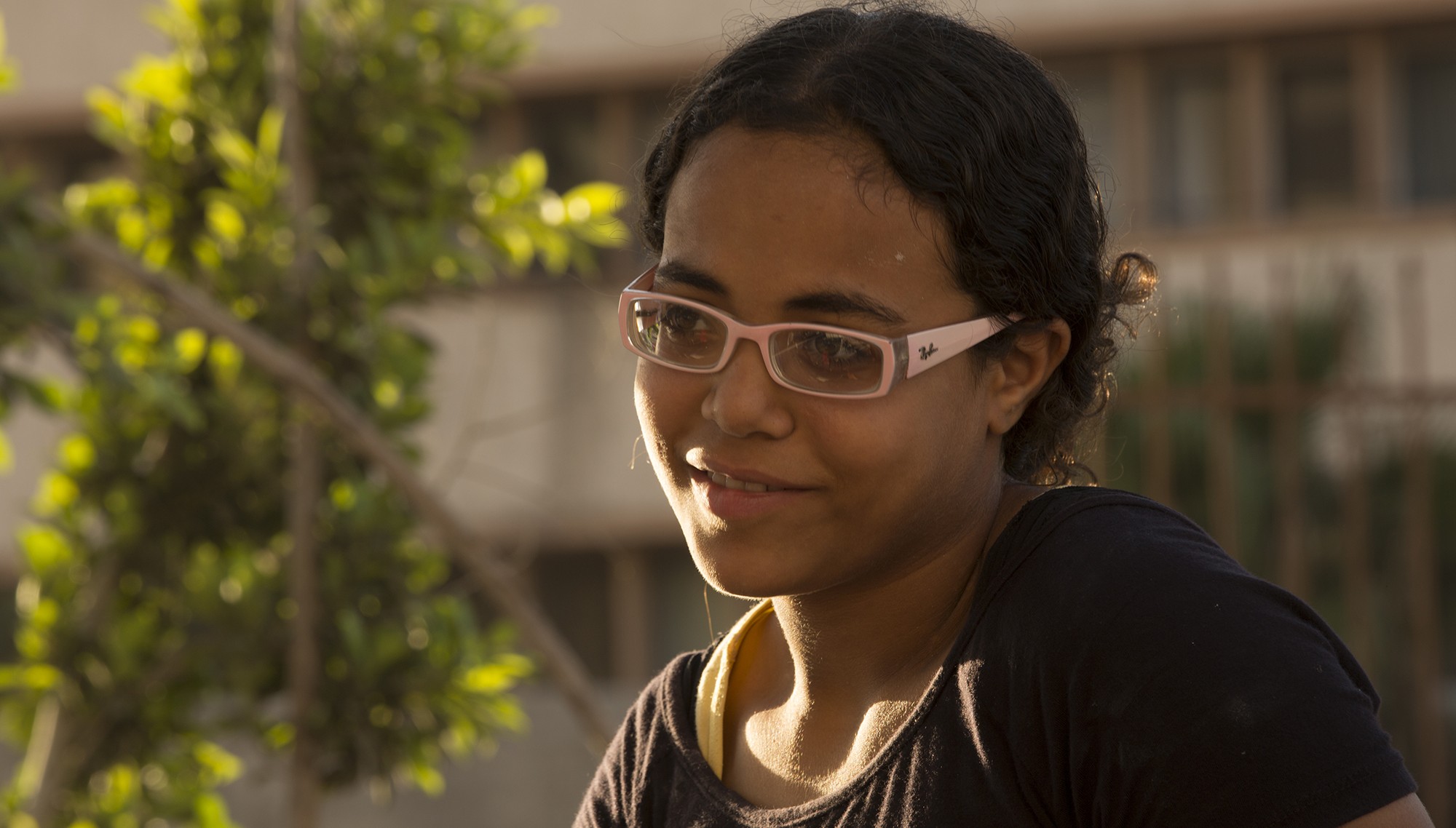 Zebiba's real name is Asmaa Ramadan. Although her last name is Ramadan as the Captain's, she is not his daughter. It is just a coincidence or maybe not that they share the same last name, since the two share a very special relationship. It was Captain Ramadan Who nicknamed her Zebiba (meaning Raisin in Arabic), because when she first started  training, she was so little and as tiny as a raisin.

a former weightlifter who has been coaching women weightlifters for more than 20 years. He has a proven track record of success and more than 400 medals. He is the coach/father of Nahla Ramadan and Nagham Ramadan; the first Egyptian/Arab women to play weightlifting. Yet, Nagham the eldest is a junior world champion bronze medalist while Nahla is a world champion gold medalist, a former world record holder and an Olympic athlete. Captain Ramadan is also the coach of Abeer Abdel Rahman, who is the first Arab female 2-time Olympic medalist Weightlifter.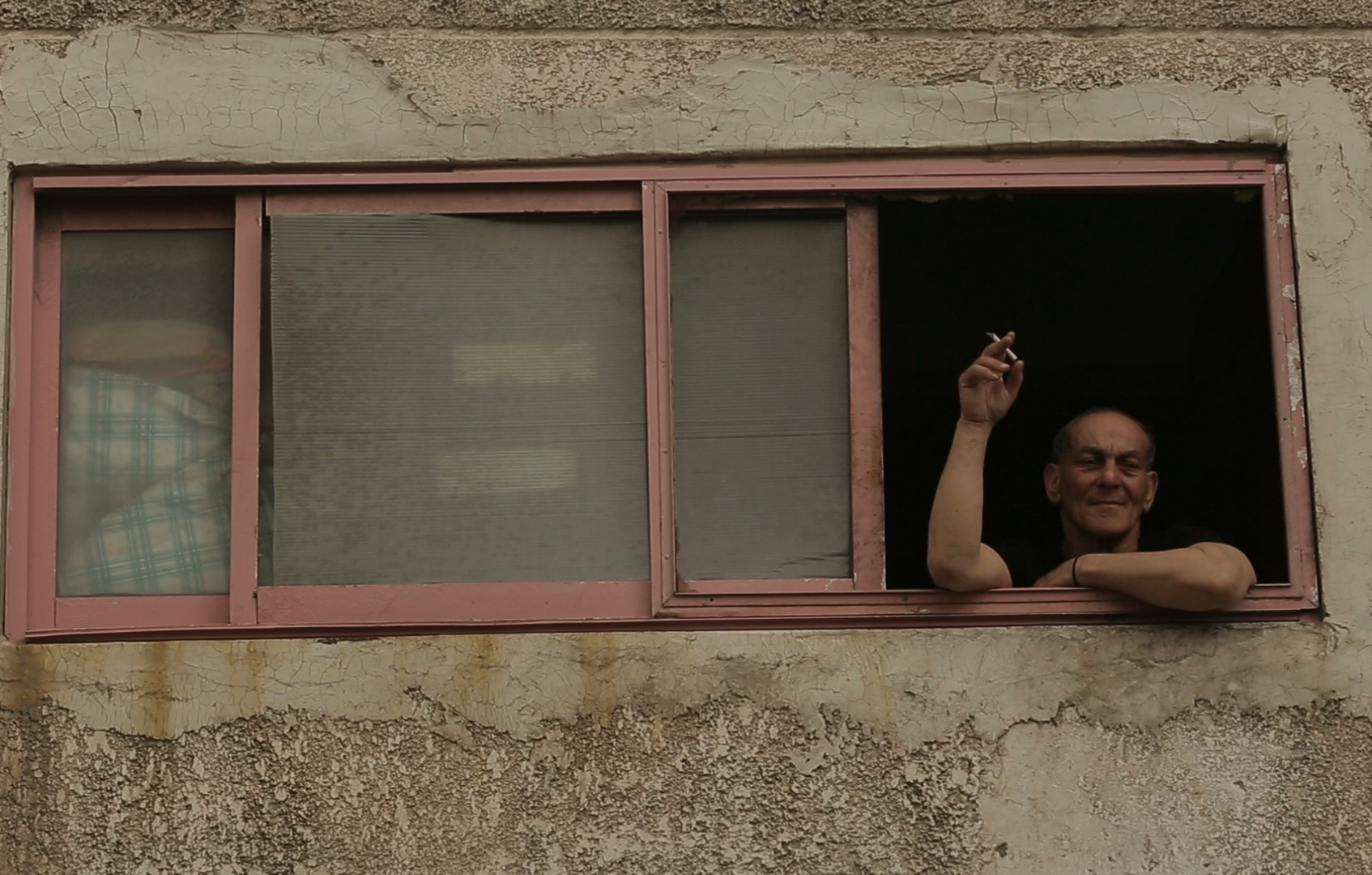 After a successful journey of screenings in various film festivals across the world,
Lift Like a Girl is now available to stream or watch on TV or in theatres.
/** * @var $module \Ucraft\Module */ ?>
Jude Dry - IndieWire

"A FASCINATING SLICE OF LIFE AS A FEMALE WEIGHTLIFTER IN EGYPT"

Ricardo Gallegos - La Estatuilla

"ONE OF THE BEST DOCUMENTARIES OF THE YEAR, AN ESSENTIAL TESTIMONY OF FEMALE STRENGTH AND AN INSPIRING STORY ABOUT PASSION AND PERSEVERANCE"

Meghan White - Awards Watch

"FEMININITY IS SYNONYMOUS WITH STRENGTH IN LIFT LIKE A GIRL"

Robyn Matuto - The Slice

"A FRANK PORTRAIT OF COACHES AND THEIR ATHLETES"

Mohamad El-Hadidi is a Berlin based film director, producer and cinematographer and a co-founder of Rufy's Films; an independent film production house based in Alexandria. He studied independent filmmaking in the Jesuits Cultural Centre's workshop in Alexandria in 2009/2010. He is also an alumna of the Berlinale Talents 2018. He started working in films as a cameraman and an assistant director in Ibrahim El Batout's feature Hawi in 2010. As a photographer he received many prizes like the European Union Prize in 2011 and Egypt Photo Marathon Grand Prize in 2012. He was also shortlisted in the Google Photography Prize in 2012. As a cinematographer, he shot Mayye Zayed's short A Stroll Down Sunflower Lane (Berlinale 2016, AFI Fest 2016). He also shot several feature documentaries including Little Eagles (Dubai FF 2016, Best Documentary in Malmo Arab FF 2017), I Have a Picture (Best Arab Feature Documentary in El-Gouna FF 2017, Best Documentary in Tripoli FF 2018) and Happily Ever After (IDFA 2016).
An Egyptian sound designer, editor and recording/mixing engineer based in Alexandria. Since the mid 2000's he has worked on numerous short films, documentaries, as well as feature films, mostly produced by local independent film-makers and artists from Alexandria as well as visiting artists and filmmakers from around Egypt or from abroad. Samir is also a music composer and has composed the soundtracks for many independent shorts and some features like Villa 69 (Hong Kong FF 2014, Abu Dhabi FF 2013).
Brian Dyrby is a Danish supervising sound editor, sound designer and re-recording mixer who is based in Copenhagen. Brian Dyrby is a "Guldbaggen" nominated sound designer with over 20 years ofexperience. Since graduating from the National Film School of Denmark Brian has worked in numerous productions ranging from feature films both documentary and fiction, short films, tv-series, VR movies and installations, broadcast productions, commercials and games. Together with Kristoffer Salting, he co-founded "Salting & Dyrby" sound studio in Copenhagen in 2017.
Marian Mentrup is a German sound designer and composer who works between London and Venice. In his filmscores he likes to combine traditional instruments with electronically produced sounds. Marian grew up in Berlin and studied at the electronic sound studio at the Technical University and later diplomated as Tonmeister at the Filmuniversität Konrad-Wolf in Potsdam Babelsberg. He gives workshops and classes at the Royal College of Art in London and had the occasion to work twice with the Goethe Institute in Alexandria, where he met Mayye Zayed in 2010. Marian's previous work includes the feature documentary Song from The Forest (Best Feature-Length Documentary at IDFA 2013)​, The Machine Which Makes Everything Disappear​ (Best international Documentary at Sundance FF 2013) f​Thursday (BAFTA Nomination 2011)​, Never Drive a Car When You're Dead​ (Best sound & music at Festival d'Aubagne 2009).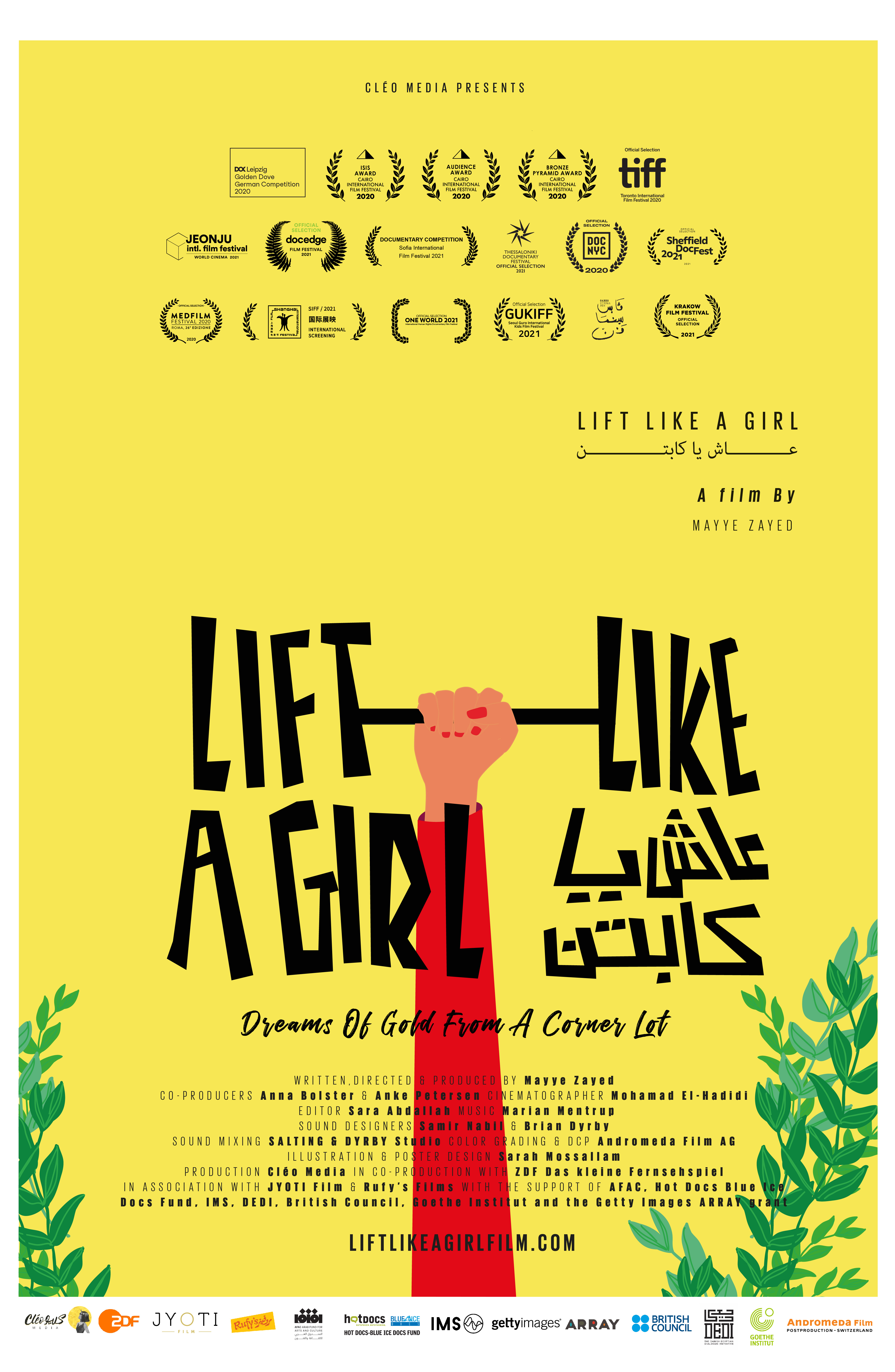 Cléo Media
An independent production and impact distribution company founded by the Egyptian filmmaker Mayye Zayed in Alexandria, to focus on female-driven content and projects with women in front of and/or behind the camera across all media outlets, whether commercial or not. It focuses on forms of storytelling that can make an impact and help in creating a social change.
JYOTI Film
JYOTI means LIGHT in the Hindi language. With the films they develop and produce, the two producers Anke Petersen & Anna Bolster aim to shed light on untold stories. They love to co-produce with partners from all around the world. With the scope of projects, JYOTI Film tries to open new perspectives on internationally relevant topics, inspire the audience and improve the understanding of the unfamiliar. Anke & Anna see documentaries and digital, interactive formats like games as a tool to pass on knowledge in an engaging and entertaining way and thereby give their audiences the opportunity to learn and act for an optimistic future. As female producers of course, stories from and about women are close to their heart.
an independent film production house and a collective of 4 filmmakers based in Alexandria, that dwells heavily on the quality, and the process of making a film and not only its commercial, profit-gaining value. Our main motivation is the passion about the filmmaking process and the drive to learn. It has been producing and co-producing features and shorts in all genres since 2010, that have been screened and awarded in different film festivals all over the world, including the Berlinale, IDFA, AFI Fest, Tampere, Dubai