During the film's theatrical release in Egypt, we organised a very SPORTY panel in Zawya movie theatre in downtown Cairo after the film's screening on June 25th, 2021, where we invited an elite selection of female athletes who are passionate about their sports and had very inspirational journeys to tell, that are similar to Zebiba's story.
The panel was moderated by Abeer Essawy; an Olympian Taekwondo player and the Executive Committee Member of Africa in the World Olympian Association (WOA).
We were very grateful to have these amazing guests and role models:
Abeer Abdelrahman - an Olympic champion weightlifter, the first female Olympic medalist in Egypt and the first Egyptian, Arab and African woman to receive two Olympic medals in weightlifting.
Shaimaa Samy - A Paralympic champion in 3 different sports; Discus Throw, Wheelchair Tennis, and Badminton. She's also the Bronze world champion medalist in 2013.
Nahla Sameh - A volleyball player in the Egyptian national team and the captain of the Egyptian national women team and Al-Ahly sports club. She is also the best African player and the winner of more than 60 national and international championships since 1998.
Lama El-Shawarby - A handball goalkeeper formerly for Al Ahly sports club and currently for El-Gezira sports club. She's also the former captain of the Egyptian national team. With her team, she won the African title in 2015 for the first time in the history of women's handball in Egypt. Also, she got 9th place in the world cup in 2016.
The audience had a great time listening the inspirational champions and how they always #PlayLikeAGirl.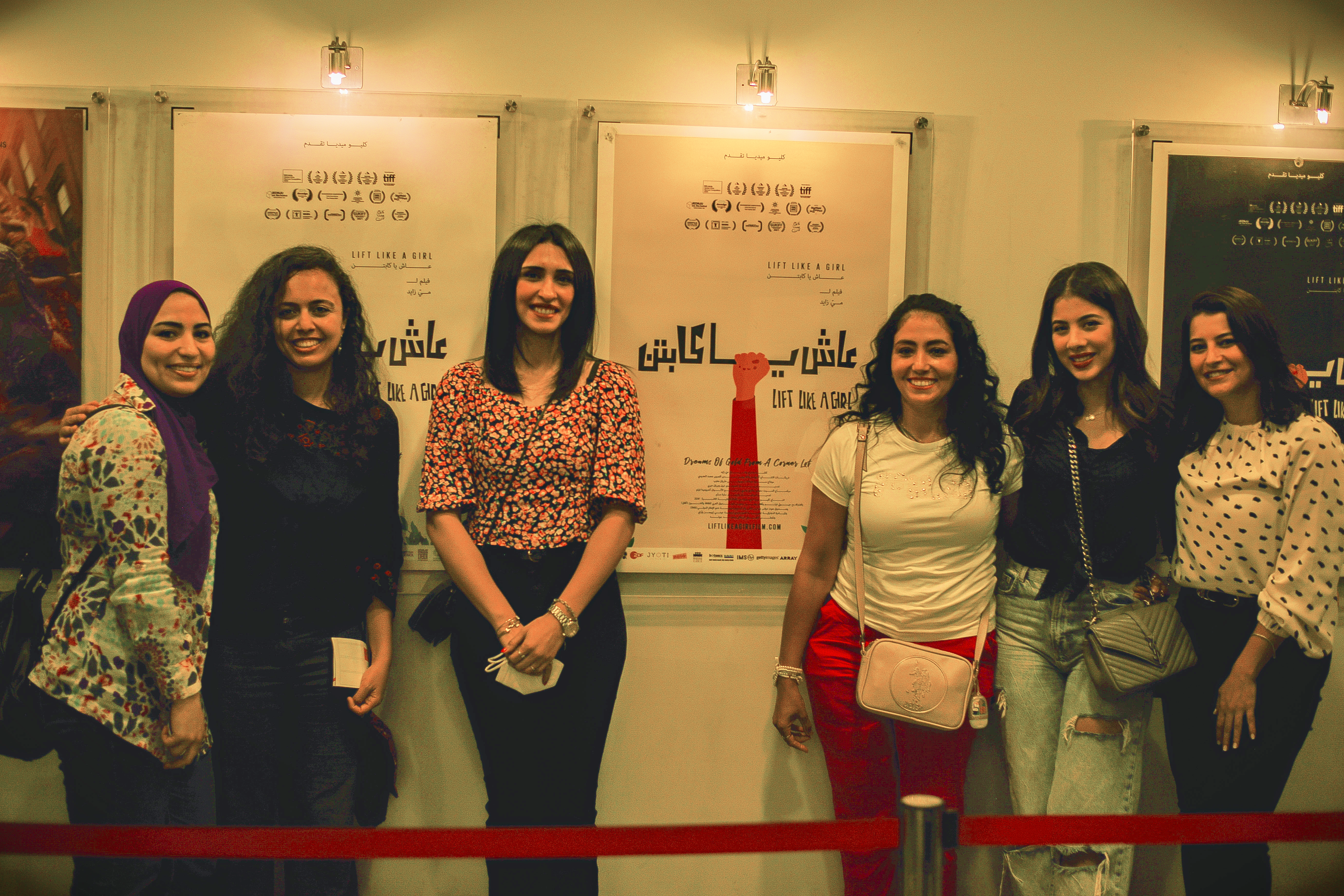 The panel's guests with filmmaker Mayye Zayed in Zawya - Image: Onos
View this post on Instagram