On Friday, July 2nd, 2021, we had another panel after the film's screening in Zawya. The panel was about the "Psychological Challenges Facing Female Athletes in Egypt", and it was the second in a series of panels that the film team has been organizing to connect with the film's audiences, raise awareness and create social impact.
Our guest was Dr. Sarah Nazmy - Psychiatrist and psychotherapist who graduated from Alexandria School of Medicine in 2009. She completed an internship in Demerdash University Hospitals in Cairo 2010 -2011, before working as a psychiatry resident doctor in Maamoura Hospital for Mental Health and Addiction from 2013 to 2017 in Alexandria. Later, she completed the Fellowship Degree of The Egyptian Board of Psychiatry in 2018. Dr. Nazmy has been working as a specialist psychiatrist in "Recovery Center for Mental Health and Addiction Rehabilitation" since 2014.
The panel was moderated by; Mohammed Tarek - Film Critic and member of the Egyptian Film Critics Association (EFCA), who writes for many online websites, and print newspapers and magazines. He is also a Film programmer and the Head of the film review committee at El Gouna Film Festival 2021. Tarek's articles focus on recent Arab and African cinema with a particular interest in the intersections between film form, social context, and gender issues.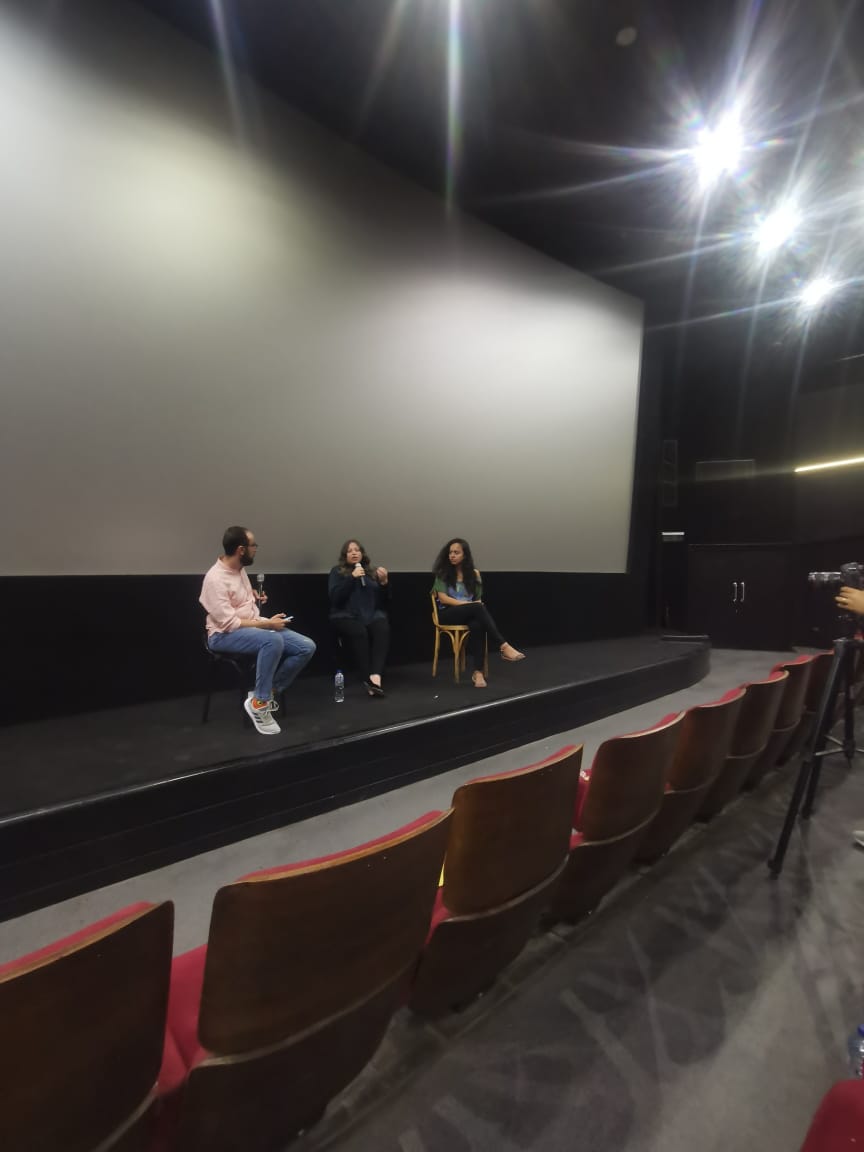 Our guests with filmmaker Mayye Zayed - Image by: Mariam Abdallah
View this post on Instagram